Okurayama Observation Lounge
The Observation Lounge offers breathtaking views directly down picturesque Odori Park, which expand to encompass Sapporo landmarks such as Sapporo Dome and Hokkaido University. Sweeping panoramas of the vast Ishikari Plains are backed by Ishikari Bay and distant mountaintops, perfectly capturing the beauty of the changing seasons throughout Sapporo's cityscape and vibrant natural surroundings.
The roof of the Observation Lounge looks out upon Miyanomori Schanze, and offers scenic views from the perspective of normal hill (K-point 90 m) ski jump competitors.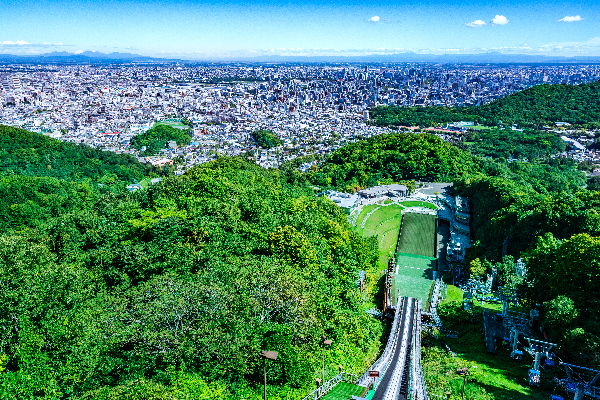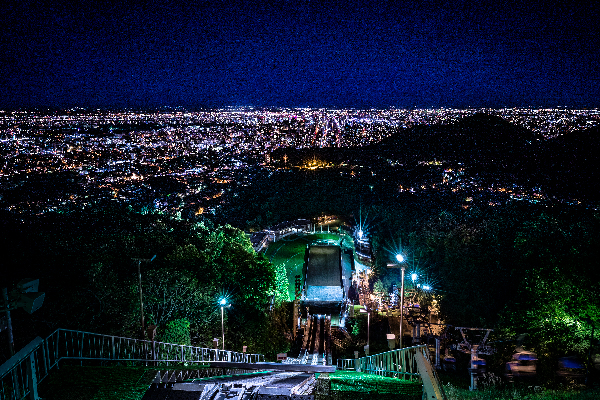 Café Celeste
A moment of relaxation amidst your unforgettable visit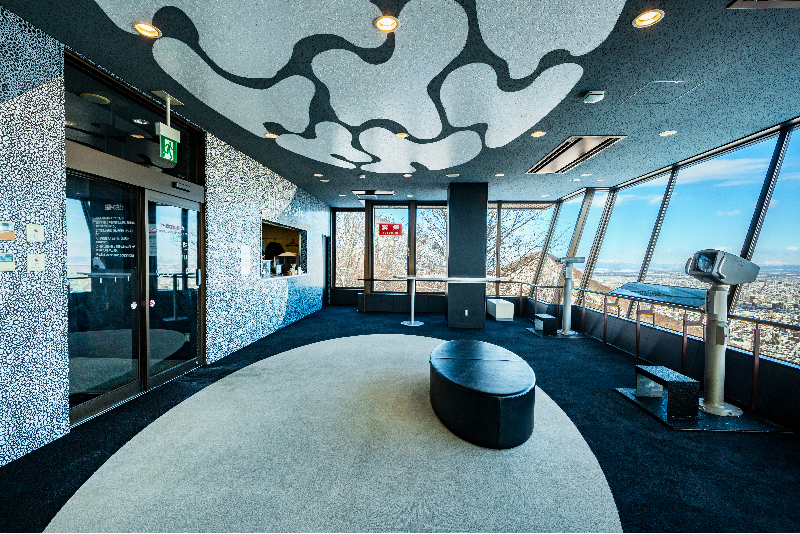 Take a break at Café Celeste, and enjoy soft drinks or soft-serve ice cream over sweeping views of Sapporo's cityscape.
'Celeste' comes from the French word for 'the heavens'. We hope you find a moment of pure bliss, gazing upon trees dancing gently in the wind under the great heavens.
Pair Lift
Enjoy the thrilling perspective of a ski jumping athlete
Take the same chair lift used by ski jumping competitors to reach the Observation Lounge. Excitement builds as you pass close by the steep approach and takeoff point, known as 'kante' in German. Enjoy the perspective of a professional athlete while an amazing panorama of Sapporo unfolds before your eyes over the course of the five-minute ride. Don't forget to enjoy the scenery as you experience the sensation of joining a professional ski jumping event.
To Safely Ride the Lifts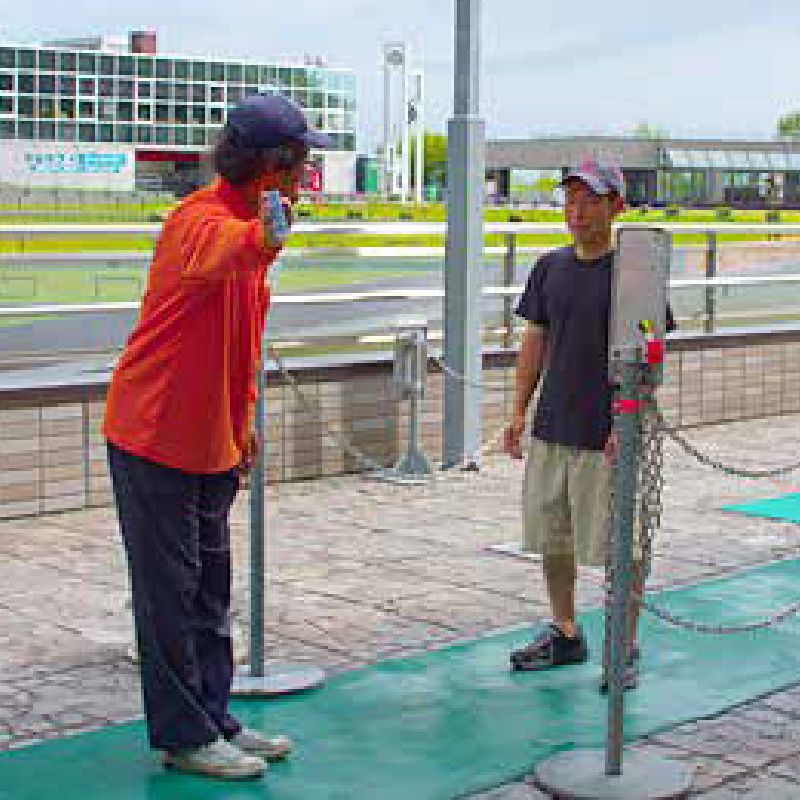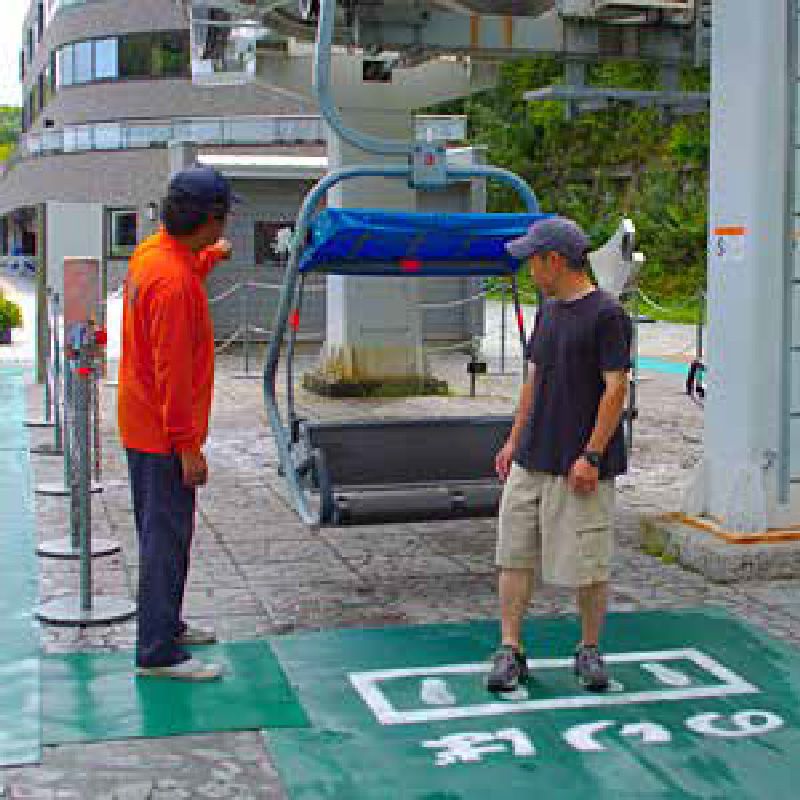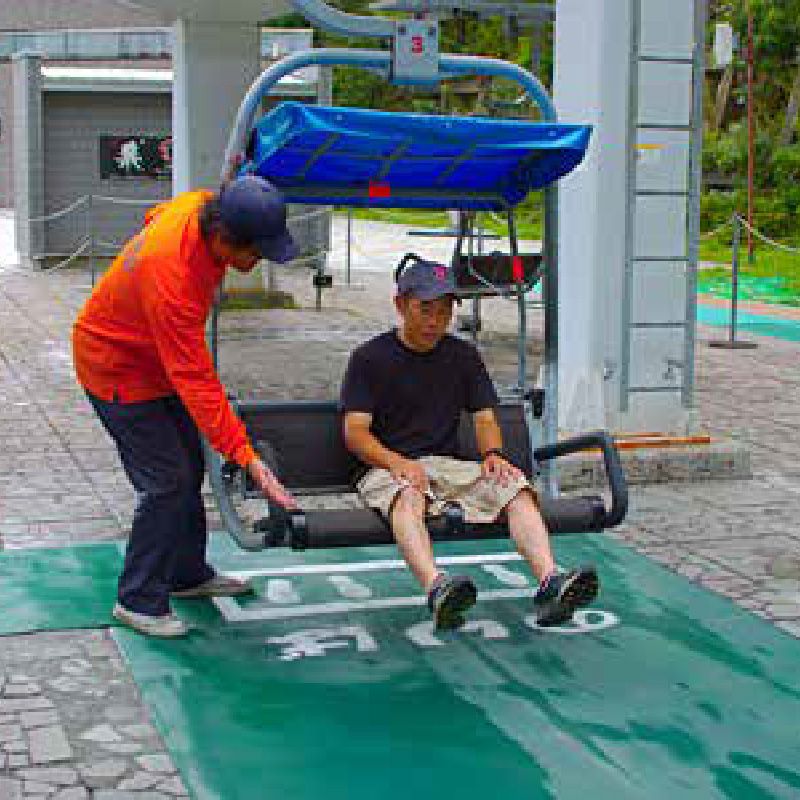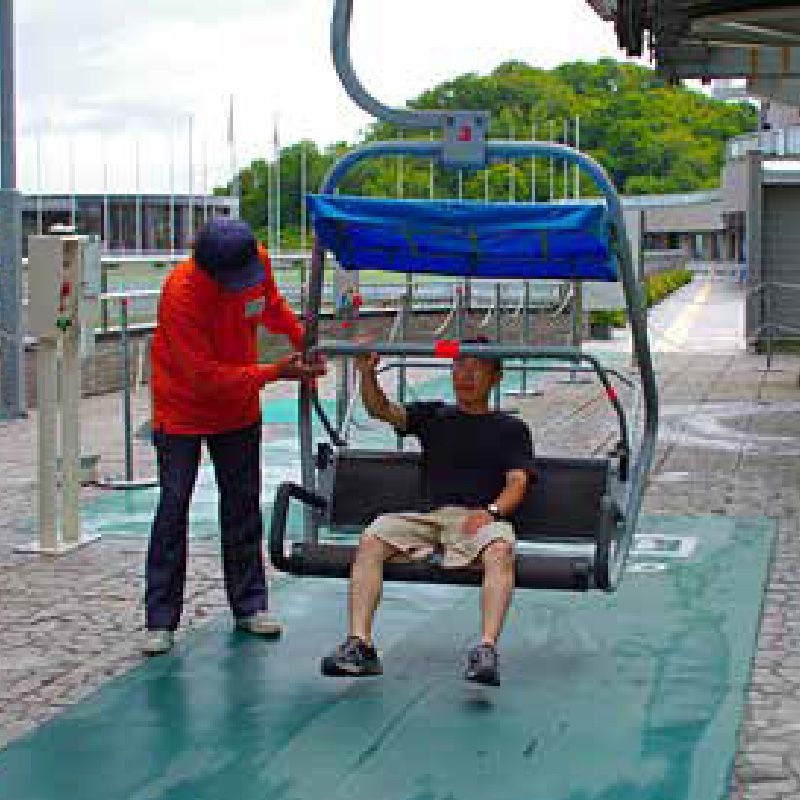 Okurayama Observation Lounge Lift Coupon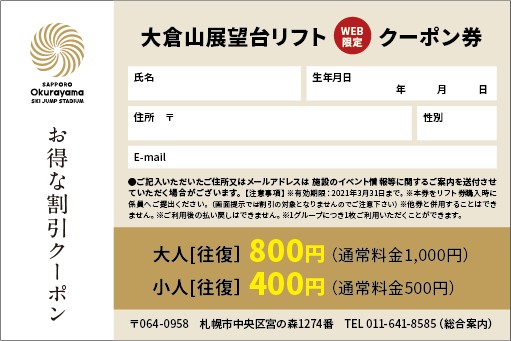 Please present this coupon to the staff
at time of purchase.
Adult Round Trip ¥800 (Regular Price ¥1,000)
Child Round Trip ¥400 (Regular Price ¥500)