Okurayama Ski Jump Stadium Facilities
Home to 1.9 million people, Sapporo is the largest city in northern Japan.
Offering panoramic views of Sapporo's cityscape and to the horizon far beyond, Okurayama Ski Jump Stadium is renowned as a venue of ski jumping events during the Sapporo Olympic Winter Games held in 1972. Its extensive, modern facilities support summer and night ski jumping, and the site has hosted a great many international ski jumping tournaments.
From the parking lot, a long escalator provides access to the Okurayama Observation Lounge, Sapporo Olympic Museum, and Sapporo Olympic Museum Annex, which was opened in May 2020 as part of our renovations. From the top of the escalator, take the pair lift to reach the 307 meter peak of Mt. Okurayama, where the Observation Lounge provides panoramic views of Sapporo's cityscape, the Ishikari Plains, and Ishikari Bay. Seeing the ski jump start line right before your eyes only adds to the excitement. Looking over the steep approach from directly above, you can experience the thrilling perspective of a professional ski jumper.
After enjoying the various things to see and do, finish off a memorable visit by savoring creative French cuisine over wonderful views at Nouvelle Pousse Okurayama.
1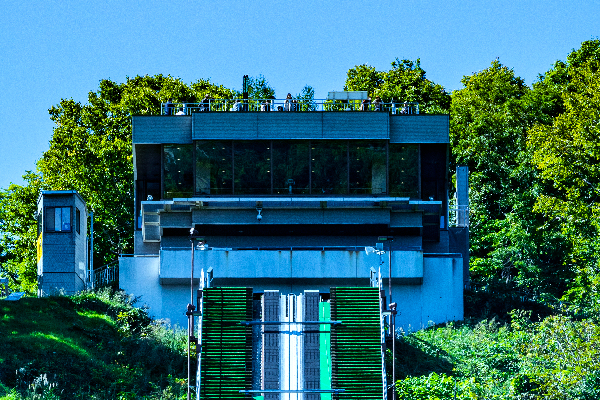 Observation Lounge & Café Celeste
Views include the athletes' start point directly below, and the expansive Ishikari Plains in the distance. Includes an attached café.
2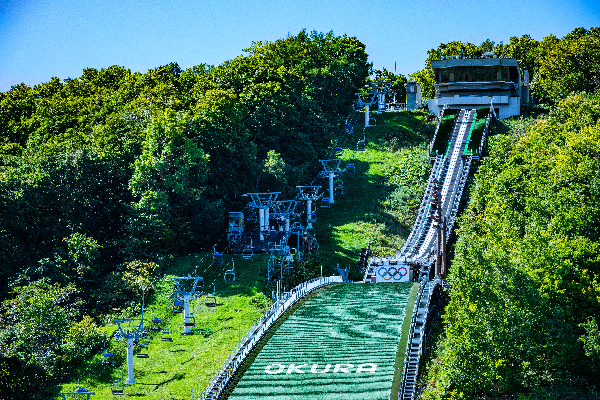 Jump Ramp
A venue of the Olympic Winter Games held in 1972. Nowadays, this ski jump hosts a great number of international events, with top-level ski jumpers from around the world competing here.
3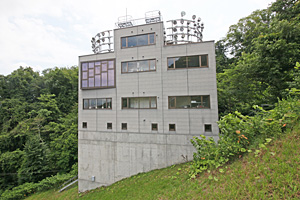 Judging Tower
This tower sends the official start signal to athletes. From here, judges also review video replay to calculate scores for jumping length and style.
* This building is not open to the public.
4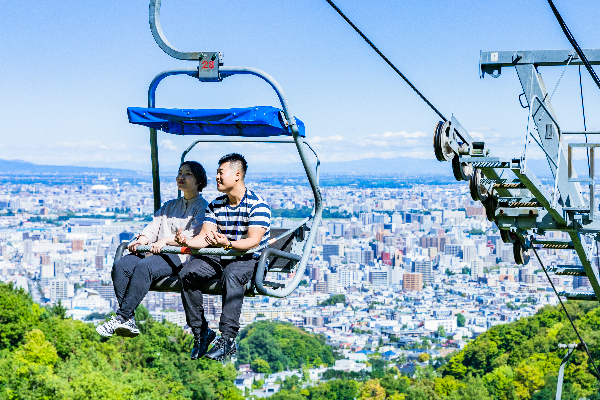 Pair Lift
This chair whisks athletes and visitors alike to the peak in about five minutes. Look to the side, and be amazed at the steepness of the ski jump course.
5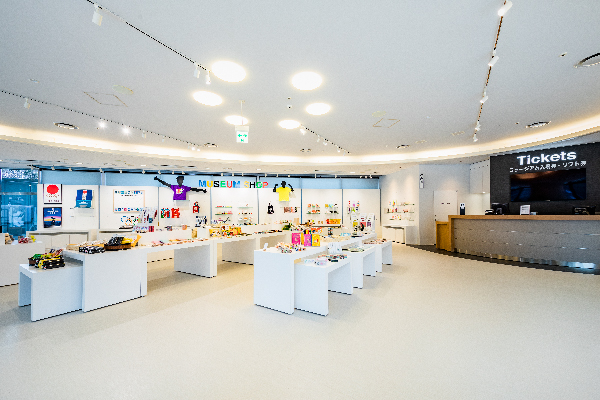 Ticket Counter & Museum Shop
This counter sells tickets for the lift and museum, and provides a variety of helpful information.
6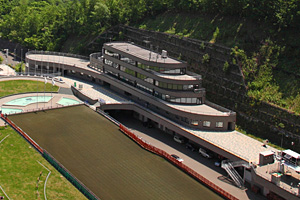 Main Office
This facility is used by ski jumping athletes for physical training, event preparation, and more.
* This building is not open to the public.
7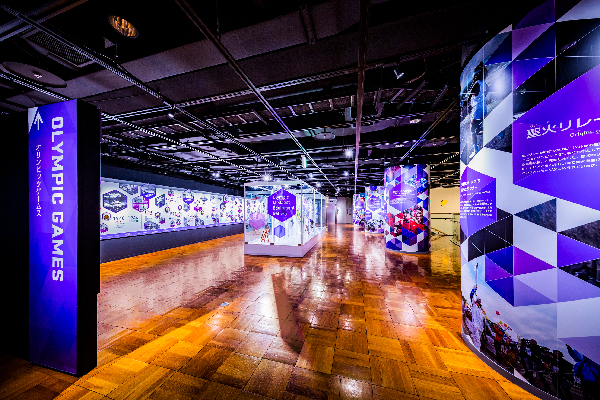 Sapporo Olympic Museum
This museum provides the opportunity to learn about the Olympics and Paralympics through exhibitions of precious historical materials, such as equipment used by actual athletes. Don't miss the simulated winter sport experience booths.
8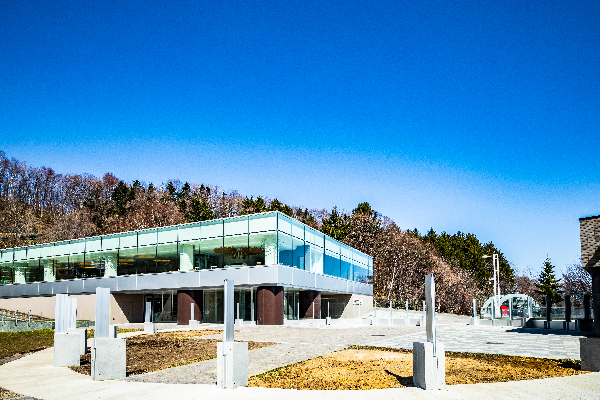 Sapporo Olympic Museum Annex
Newly renovated and reopened in May 2020, the Annex includes a café and restaurant.
9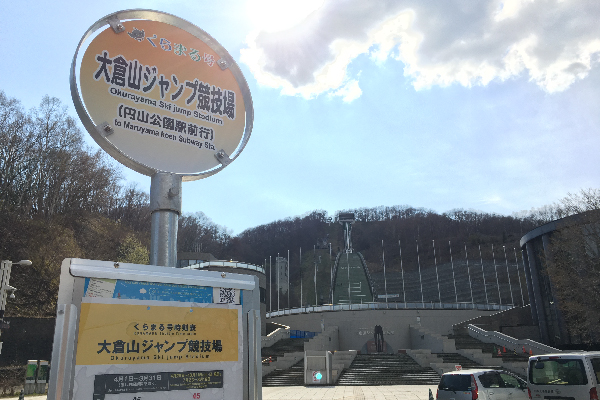 Bus Stop
The Kuramaru-go Bus provides convenient access to Okurayama Observation Lounge.
10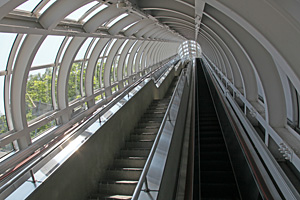 Escalator (from Parking Lot)
A long, dome-enclosed escalator (34.6 m at 30°) carries visitors from the free parking lot to the Ski Jump Stadium. While riding, enjoy scenic views of Sapporo city.
11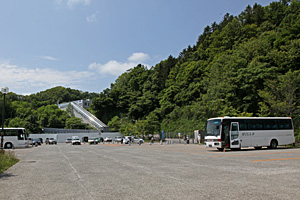 Parking Lot
Parking is provided for 113 regular vehicles and 15 large vehicles.